Nominet Digital Neighbourhood
Challenge:
Nominet wanted to create a more vibrant digital economy whilst also having a positive social impact.
Insight:
There are many training programmes out there for young people and SMEs, but they don't tackle the challenge that young people need hands on experience to get their foot in the door and many SMEs don't have the time to implement digital changes to their business.
Solution:
Create a nationwide real world training programme. Training young people to be freelance consultants in digital marketing, then matching them with SMEs. Running training in areas that lack opportunity but not agency, giving young people the crucial experience they need to get their foot in the door, and the SMEs the training and support they need to make the most out of digital, getting more businesses online and creating a more vibrant digital UK economy.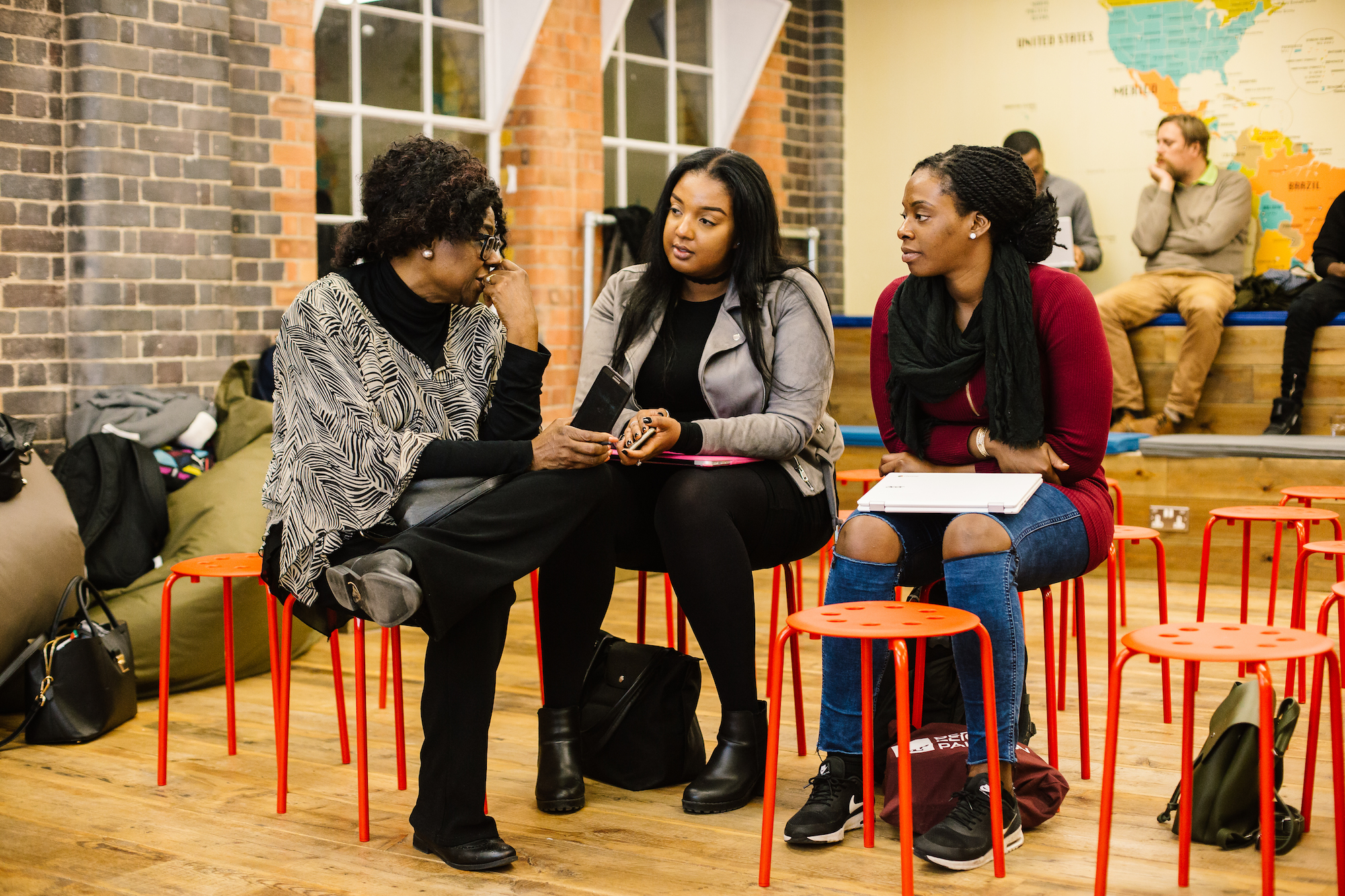 My Role: Lead Strategist

We created a programme for scratch that has run for three years to date. Training over 200 young people across the country, professionalising their digital skills before matching them with SMEs for paid experience, consulting these businesses to help them improve their digital performance.

An innovation service design solution to two problems. Lack of experience for young people, and SMEs not making the most of digital due to their lack of digital capability and time to implement.

Each year we have developed efficiences, with the aim being to bring the cost per engagement down to a level where we can prove the efficiency of this programme over what currently exists elsewhere. Leading to us being able to release a blue print for others to be able to pick up the service too.